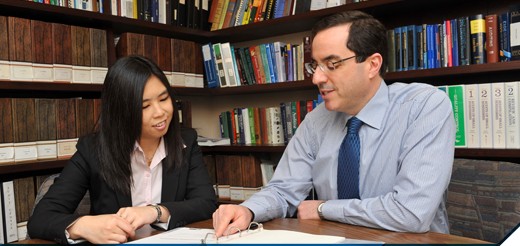 Forensic Accounting & Litigation Support
Over the years, UHY Victor has developed significant expertise in forensic accounting and litigation support.
Clients and the legal and accounting professions seek our assistance in the following areas:
Preparation and/or evaluation of all types of insurance claims on behalf of insureds and insurers; arbitration and dispute resolution assignments of insurance claims
Audit of tenants' accounting records on behalf of shopping centres and other real estate developers to determine the accuracy of reported revenues or tenant's capacity to pay rent
Audit of common area costs in commercial, industrial, and office complexes
Litigation support involving financial settlements in matrimonial, partnership, and shareholder disputes
News
(June 14, 2017) Generally transactions becomes "statute barred" in Canada after three years and...
(April 10, 2017) Canadian capital investment lags the world average, putting future Canadian...
(Jan 10, 2017) This guide provides an update of tax issues and trends involving the US and...
FAQ
What is a regulation 105 waiver?
Are you exposed to US Federal Estate Taxes?
What are the advantages of the Canada Revenue Agency (CRA) and Quebec Minister of Revenue Voluntary Disclosure Programs?