Federal Budget 2009
Sunday, February 8, 2009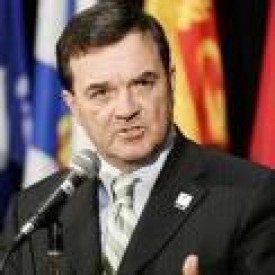 Federal Minister of Finance Jim Flaherty presented the minority government's budget on January 27, 2009.
Personal Tax Changes
Personal income tax amounts and brackets
Tax relief is provided to all personal taxpayers:
The 2009 basic personal amount, spousal and common-law partner amounts and eligible dependant amount are increased to $10,320 from $10,100

In 2009, taxable income will be subject to the 22% federal tax rate for income above $40,726, instead of $38,832, and the 26% federal tax rate for income above $81,452, instead of $77,664
Age tax credit
The 2009 age tax credit, which applies to individuals who are age 65 or older, will increase by $1,000 to $6,408, providing up to $150 of additional income tax relief. The income level at which the age credit is fully phased out will increase from $68,365 to $75,032 for 2009.
Home renovation tax credit
Homeowners can claim a non-refundable 15% tax credit on eligible home renovation costs incurred and paid after January 27, 2009, and before February 1, 2010, under agreements entered into after January 27, 2009.
The tax credit is available on expenses exceeding $1,000, but a maximum of $10,000 of expenses qualify per family unit, so that the maximum credit will be $1,350 (i.e., $9,000 x 15%).
Home Buyers' Plan
Commencing January 28, 2009, first-time home buyers can withdraw $25,000 from a Registered Retirement Savings Plan (RRSP) to purchase or build a home, without incurring tax. Previously, the limit was $20,000.
First-time home buyers' tax credit
First-time home buyers that acquire a qualifying home after January 27, 2009, can claim a 15% non-refundable tax credit on up to $5,000, for a maximum credit of $750. If a home is purchased jointly, the total credit that may be claimed by all purchasers is $750. The unused portion of the credit can be transferred to a spouse or common-law partner.
RRSP/RRIF losses after death
When the final distribution of property from a deceased annuitant's RRSP or registered retirement income fund (RRIF) occurs after 2008, the amount of any post-death decrease in the value of the RRSP or RRIF can be carried back and deducted against the RRSP and/or RRIF income inclusion for the year of death.
Mineral exploration tax credit
The mineral exploration tax credit for flow-through shares is extended by one year to flow-through share agreements entered into before April 1, 2010.
Business Tax Changes
Interest deductibility
The budget proposes to repeal section 18.2 of the Income Tax Act, which would have restricted certain interest and borrowing costs payable after 2011 on funds used to finance foreign affiliates. This section was intended to prevent multi-national corporations from using tax havens and other tax structures to generate two expense deductions for only one investment, so called "double dipping."
Non-resident trusts, foreign investment entities and foreign affiliates
The government will further review existing proposals relating to non-resident trusts, foreign investment entities and foreign affiliates in light of recent submissions before proceeding with these measures.
Capital cost allowance
Enhancements to the capital cost allowance (CCA) rules provide tax relief to businesses:
Manufacturing and processing (M&P) assets – Eligible M&P assets acquired in 2010 or 2011 will qualify for 50% CCA on a straight-line, rather than accelerated declining balance, basis

Computers and software – Eligible computers and systems software acquired after January 27, 2009, and before February 1, 2011, will qualify for 100% CCA and will be exempt from the half-year rule
Tax relief is provided to CCPCs:
Small business threshold – The limit up to which the small business income tax rate applies is increased to $500,000 from $400,000, retroactive to January 1, 2009. This change also means that more CCPCs can pay quarterly, instead of monthly, instalments and will have an additional month to pay any balance of tax owing

Scientific research and experimental development – The taxable income phase-out range for the $3 million annual expenditure limit will be $500,000 to $800,000 when a CCPC's previous taxation year
Acquisition of control – Relief will be provided on the acquisition of control of a CCPC to preserve its status as a CCPC at the time of the acquisition

Filing corporate tax returns
Commencing for taxation years ending after 2009, corporations with annual gross revenues over $1 million for a taxation year must file their income tax returns for the year electronically. Exceptions may be provided. Penalties will apply to corporations that do not comply. However, penalties will be reduced for late or incorrectly filed information returns.
Commodity Tax Changes

Machinery and equipment
Tariffs on a range of machinery and equipment imported into Canada after January 27, 2009, will be eliminated or reduced.
Direct selling industry
Direct sellers that use a network of commission-based sales representatives to sell goods and that meet certain conditions will be allowed to use a special GST/HST accounting method. This change will simplify GST/HST compliance and will be available for fiscal years beginning after 2009 if an election is filed.
Other Changes
Employment insurance
Employment insurance rates for 2010 will be frozen at 2009 levels (i.e., the employee rate will remain $1.73).