UHY Victor - in the news!
Monday, July 28, 2008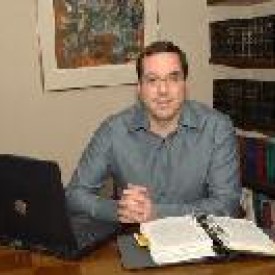 Accounting help available for seniors (by: John Archer)
Monday, July 28, 2008

One of the biggest concerns of growing old is the inability to take care of oneself.
What does one do if their health begins to fail somewhat, but not enough to be hospitalized? What happens if one is unable to do their banking, balance their chequebooks, sort out their bills and keep track of who has been paid and who has not? Fortunately, getting help from the outside can be a lot easier and a lot safer than you may think.
According to Gina Raposo, director of Private Health Care Services with Almyer-Must Healthcare Services in Montreal , "we can have a nurse's aide at someone's home within four to six hours notice. This aide can help the patient with his or her cooking, bathing, buying groceries, laundry, light housekeeping, cooking, keeping track of medications, getting prescriptions filled - virtually all of the daily tasks one would normally try to do on their own but find that due to temporary illness or longer- term deteriorating general health, they are unable to do themselves."
For more complicated health issues like administrating injectable medicines, registered nurses can be sent to individual's homes.

Knowing this can give comfort not only to potential patients, but also to the elderly person's family, who might be living in other parts of the country and find themselves frustrated and worried that they cannot lend their parents a hand in their moment of need.
"In some cases, we even send a nurse's aide to sit with a patient who is hospitalized. Our aides can supplement some of the bedside-care services of the hospitals where many of the staff nurses are stretched to the limit and may not be able to provide the constant or immediate care some of our patients might hope for while they are bedridden."

However, you must choose your caregivers with caution because you do not want just anyone walking into your home. The same goes for those who might assist you with organizing or helping you keep track of your finances.
This has become such a growth industry that the Canadian Institute for Chartered Accountants has developed an elder-care discipline to define, educate and monitor specific services for the elderly. By dealing with chartered accountants with their own code of conduct and practices, individuals can be confident that they can open their books to trained individuals who will guide their finances accordingly.
An accountant trained in senior care services can assist in cheque writing, investment monitoring, cash-flow management, tax planning, tax-return preparation and even healthcare services evaluation. It is really like having an experienced partner that you can trust.
Each Canadian province has a list of qualified practitioners who have made it a point to incorporate elder-care services into their practices.
Jon Levy, a chartered accountant with UHY Victor in Montreal , says: "We find clients often simply begin to lose confidence in themselves. They get confused with some of the technical details. Inevitably, we see them crisscrossing cheques and making double payments. This causes confusion, which can then have a domino effect on all of their finances."
As part of this service, the accountants will also keep an eye on other professionals as well.

"Last year, one of our clients had scores of transactions in his securities account. This was for a client in his 80s! We found this to be inappropriate, so we started asking some questions and discussed it with the client's son to verify whether all of this was above board."
"We also will prepare reviews or reports to share with family members should the client want us, too. On the other hand, some clients hire us because they do not want their kids involved with their financial affairs. Sometimes this in itself can be a very good idea," Levy said.
So while it might not be much fun getting older, at least one can be reassured that there is help out there for those who want it and can afford it.

John Archer is an investment adviser with RBC Dominion securities in Montreal .
john.archer@rbc.com
The Gazette ( Montreal ) 2008