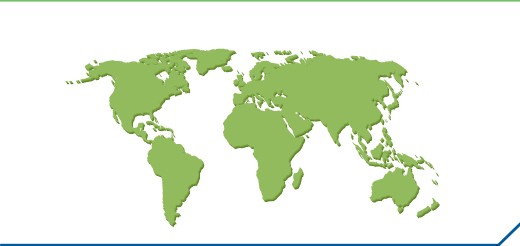 International Connections
To better serve our clients in the global economy
UHY Victor is a member of UHY. Urbach Hacker Young International was founded in 1986 by the UK firm Hacker Young (now UHY Hacker Young LLP) and US firm Urbach Kahn & Werlin (now the US group, UHY Advisors). 27 years on, UHY stands as a world leader in audit, accounting, tax and business advisory services, with a turnover of approximately USD 622 million.

UHY offers an exceptional competitive advantage - national capabilities are enhanced by global resources and an attentive personal service. The network's teams, who cover over 270 business centres in 86 countries, pride themselves on their ability to combine local knowledge with regional, national and international skill sets. UHY brings together the global expertise of independent member firms, who are highly regarded, professional and reputable in their own local markets.

However, it is the UHY culture that really makes the difference for clients. The member firms know each other well; they are aware of each firm's specialist sector knowledge and about each other's individual expertise. Moreover, members are familiar with each other on a personal level through meeting and working together regularly. It is this cohesiveness that differentiates UHY from other international networks.

Clients like working with UHY's approachable and down-to-earth individuals who can offer innovative and practical solutions for mid-market clients as well as established multinationals. Globalisation and changing demographics continue to create new opportunities for both clients and member firms.

The network's drive for professionalism, quality, integrity, innovation and our global reach have realised substantial growth for both us and our clients, who enjoy the significant competitive advantage of access to the expertise and knowledge of over 7,100 professionals worldwide. Our depth of experience and focus on small and medium-sized businesses has created the model partner network for the 21st Century.
----------------------------------------------------------------------------------------------------------
For more details about UHY, visit: www.uhy.com
Click here to find out where we are located
Click here to obtain a complimentary copy of our 2015 UHY Global Transfer Pricing Guide
Click here to obtain a copy of our 2015 UHY Capability Statement
----------------------------------------------------------------------------------------------------------
UHY Victor LLP (the "Firm") is a member of Urbach Hacker Young International Limited, a UK company, and forms part of the international UHY network of legally independent accounting and consulting firms. UHY is a brand name for the UHY international network. The services described herein are provided by the Firm and not by UHY or any other member firm of UHY. Neither UHY nor any member of UHY has any liability for services provided by other members.
News
(Oct 23rd, 2017) International accountancy network UHY releases its 2017 "Global real estate...
(June 14, 2017) Generally transactions becomes "statute barred" in Canada after three years and...
(April 10, 2017) Canadian capital investment lags the world average, putting future Canadian...
FAQ
Is it better to lease or buy a new vehicle?
What are the Affordable Care Act (Obamacare) requirements for Ex-Pats?
Why use a holding company?