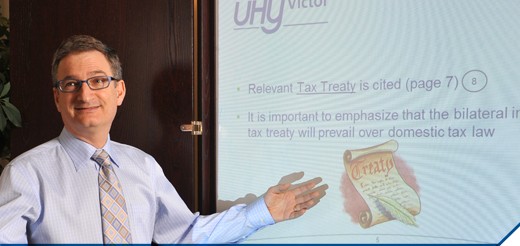 US Estate Tax
Effective Estate planning facilitates the orderly transfer of assets to your beneficiaries, provides security for your surviving spouse, and can reduce or eliminate the tax due on the transfer of your business and other assets.
At UHY Victor, we guide you through the complex process of getting your financial affairs in order.
Estate planning services include:
Advising on will preparation in order to minimize tax burden on the Estate and heirs
Reviewing wills to ensure that your plans are consistent with the changes in tax laws and your personal circumstances (i.e. marriage, children, death, or acquisition of wealth)
Preparing for business continuity and succession of ownership
Estate & Trust administration services include:
Providing guidance to liquidators to fulfill their duties, such as inventorying of the Estate, filing of final tax returns, payment of debts and particular legatees, collection of revenues, and distribution to beneficiaries
Maintenance of Estate and/or Trust records
Preparation of annual tax reporting documents
News
(June 14, 2017) Generally transactions becomes "statute barred" in Canada after three years and...
(April 10, 2017) Canadian capital investment lags the world average, putting future Canadian...
(Jan 10, 2017) This guide provides an update of tax issues and trends involving the US and...
FAQ
What is tax-loss selling?
Why create a spousal trust in a will?